We decided that it might be an idea to show how easy it is to train in and learn our self healing / self help techniques. We demonstrate short snippets of some of the many self healing / self help techniques featured in our self healing training course.

Self healing is all about what YOU can do for YOU. Self healing starts with learning what you can do to help heal your own body on a physical, emotional, mental and spiritual level. Your own personal health is your own responsibility. Realise that you are in control of you.
Self-motivation can be an important asset to get you moving in the right direction. Your body wants to be healthy, full of energy and vitality. See the body's natural ability to heal itself from a cut or a bruise, and become aware of your body's needs by tuning in to your energy bodies. Start YOUR self healing journey today!

In this course you can learn many self healing techniques using energy healing methods, and you can learn ways to use the power of sound healing instruments for self healing. You can also learn how to dowse and self-dowse for possible food sensitivities or geopathic stress.

Many times we are asked how a practical therapy such as self healing using energy therapy or sound healing instruments can be presented as an online training course?  Yes, it requires movement and interaction with sound healing instruments such as tuning forks, gongs or Tibetan singing bowls, your own voice etc, however it is also very visual and all of what you need to learn is presented via 58 on-demand video lessons.
We have devised a simple method of presenting all the aspects and techniques which may be applied during a self healing session. Now, you the student can learn this complete self healing / self help course in an easy-to-understand and uncomplicated manner.
Simply watch our practical demonstration videos
Practice what you see on yourself
Use this self healing knowledge to help your body's natural inner healing process
Learn in your own time and at your own pace
Learn these self healing / self help techniques in the comfort of your own home
When you complete the course - download your Certificate of Completion
Use this self healing knowledge to help your body's natural inner healing process
Learn about self healing using the power of sound prior to purchasing sound healing instruments. Watch our many training course videos and learn how these sound healing instruments can be used for self healing therapy.

You may then have a better understanding about which instruments to purchase and how to select the most appropriate ones for your own use. Many high street music shops now offer a wide choice of sound healing instruments at affordable prices and all sound healing instruments can now be purchased online.
You can llearn this complete course on line in the comfort of your own home. Distance E-learning has never been easier. It is an enjoyable and exciting way to learn. It is available at a fraction of the cost of a live training workshop. You can save the high costs of travel, accommodation and time away from work or your family. When the course is complete, download your certificate of completion.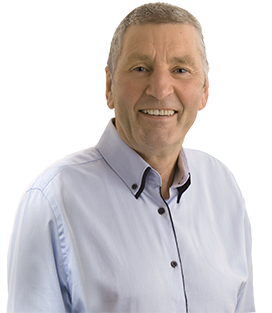 Your most asked question
Can I use sound healing for self healing?
Yes of course. Self healing is all about taking care of yourself and taking responsibility for your own health and well-being. There are many self healing methods available to you in this fully comprehensive easy-to-learn course. If you would like to know more about our online course click the link below.