A Certification Course in Self Healing with Healing Courses Online. We all have the amazing ability to heal ourselves naturally using Self Healing Therapy and help maintain better health and well-being. You can learn all this online in the comfort of your own home, in your own time and at your own pace. Suitable for beginners as well as experienced healers and professional practitioners of any level.

On this Self Healing Course, we will teach you simple easy-to-learn techniques that you can apply to help heal your own body from stress, anxiety, trauma, illness, sickness, injuries, disease, shock, fears, and many more physical, emotional and mental health concerns. Make health your business!
Enjoy a 30-Day Money-Back Guarantee
Self Healing Course Includes

58 Video lessons

8 Hrs on-demand video
6 Bonus audio albums
Compatible on all devices
Simple, easy to apply self healing skills
How to use healing energy to self-heal Body, Mind & Spirit
A self healing road-map from illness to better health
Self empowerment & self development techniques
Better practical ways to take care of you.
Powerful & effective self healing & self help techniques
How healing occurs in the body & the inner healing process
How to feel and sense energy and clear your own chakras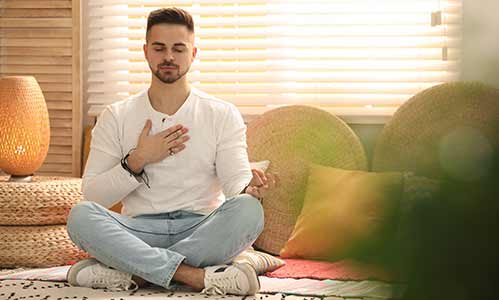 SEE FULL LIST OF COURSE ELEMENTS
Certificate upon Completion
Get a Professional Accreditation
Certificate of completion
A Certificate of Completion will be issued as soon as you have completed this Self Healing Course. It is a verification that you have participated in a recognised and knowledge based program specialising in self healing, self discovery, self empowerment and self development.
I never really understood what self healing really meant until I completed this course
Doing this course made me realise that I have the ability to self heal my own body.
I have now discovered a new me since completing this amazing self healing course