Have you ever thought that you'd like to work as a Sound Healer and be able to transform the life, health and well-being of another person using Sound Healing? Would you like to become an Accredited Sound Healing Therapist? Learn how you can help heal yourself, family, friends, patients and clients using the Healing Power of Sound.

This Sound Healing Course will teach you everything you need to know about using sound healing instruments. Healing Courses Online will show you how to conduct gong bath sessions with groups of people doing Sound Healing Therapy using our techniques that you can apply to help with physical or emotional problems such as pain, stress, anxiety or trauma plus much more.
Enjoy a 30-Day Money-Back Guarantee
Sound Healing Course Includes

61 Video lessons

10 Hrs on-demand video
6 Bonus audio albums
Compatible on all devices
Sound Healing skills with top-rated instructors
Using Sound Healing skills to help with health issues
Send distant healing using sound to your clients
Starting a professional Sound Healing practice
How to avail of practitioner & public liability insurance
The secret to Sound Healing using Tibetan Singing Bowls
Sound Healing with Tuning Forks, Gongs & Music
Sound Healing using the power of Voice Chanting & Toning
Diploma Certificate upon Completion
Get a Professional Accreditation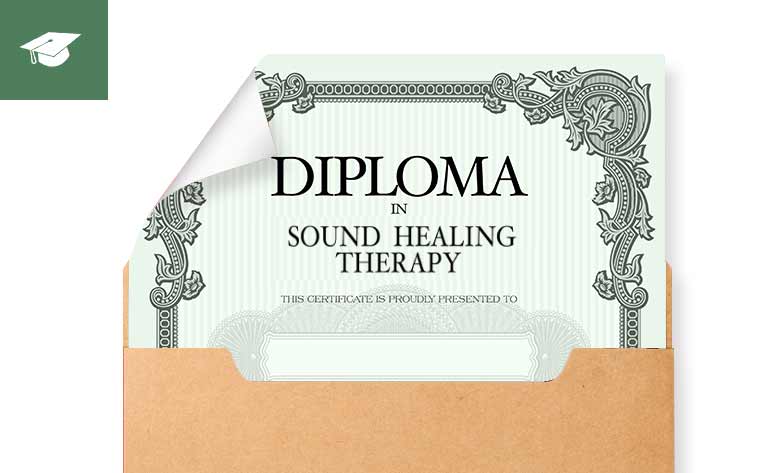 Set up your own professional Sound Healing Healing Practice or integrate this internationally recognised healing certification as an addition to your current therapies. Healing Courses Online is registered with the I.I.C.T. and C.M.A. Complementary Medical Association.
I finished your sound healing course and I've started my own practice. Thank you
What a wonderful sound healing course. Everything I needed was covered in detail
Just completed the sound healing course online. Great course at an affordable price