Become a Certified Animal Energy Healing Therapist with Healing Courses Online. You have the ability to heal your pet or any animal or bird with Energy Healing Therapy. Upon completion of this course you will be fully qualified to set up your very own professional Animal Energy Healing Practice. Make health your business!

Everyone has the ability to help an animal to heal. This Energy Healing Course will teach you techniques you can apply to help your pet or any animal or bird from illness, sickness, injuries, disease, stress, shock, fears, anxiety, trauma or many other physical or emotional problems. You can learn how to help these animals to improve and maintain better health and well-being all from the comfort of your own home..
Enjoy a 30-Day Money-Back Guarantee
Animal Energy Healing Course Includes

57 Video lessons

9 Hrs on-demand video
6 Bonus audio albums
Compatible on all devices
Energy Healing Techniques
Learn world-class level Energy Healing skills.
How to use Healing Energy to heal your pet or any animal.
How Energy Healing can benefit all areas of your pet's life.
Send distant healing to a client's pet or animal many miles away.
How to start your own Animal Energy Healing practice.
Get full practitioners insurance and public liability
The history and principal of Energy Healing
How to feel and sense energy and understand chakras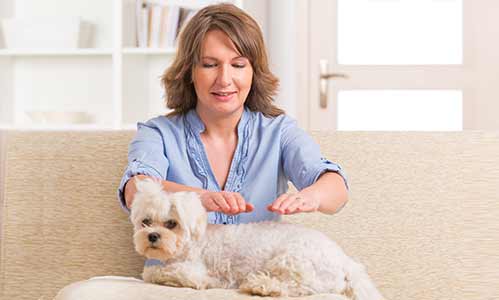 SEE FULL LIST OF COURSE ELEMENTS
Diploma Certificate upon Completion
Get a Professional Accreditation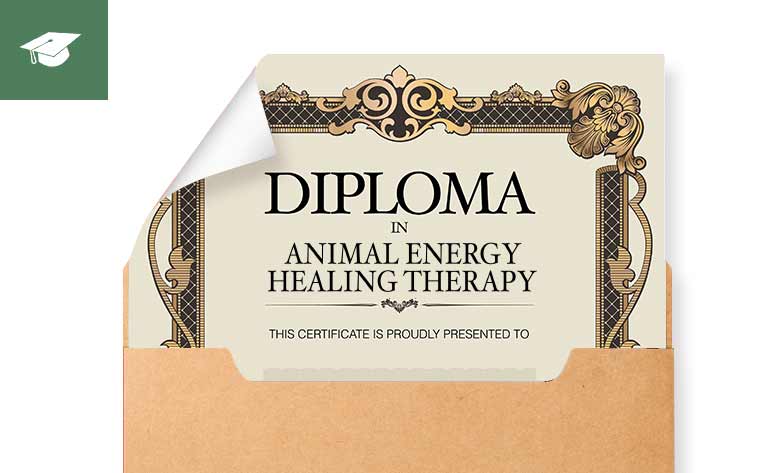 Add this certified Animal Healing qualification to your present practice or you can use it as a standalone therapy and start your own animal healing practice as an Animal Energy Healing Therapist. Healing Courses Online is registered with the I.I.C.T. and C.M.A. Complementary Medical Association.
Thank you for this animal healing course and all the wonderful energy techniques
Since I heard about animal energy healing, I now use this regularly on my two cats
What a great course. It worked like a dream on my stallion that is now less anxious