In this comprehensive sound healing course you can learn amazing but simple techniques to help family members or friends to help improve or maintain better health and well-being. If you wish you can set up a professional practice with a career in the ever expanding health and wellness industry to provide you with a life-long income.
This Sound Healing Diploma Course demonstrates many healing techniques to help facilitate the body in its own natural inner healing process for a variety of physical, emotional and mental health issues including stress and stress related illnesses.
This Sound Healing Diploma Course shows how many sound healing instruments can be applied during a professional healing therapy session including Tibetan singing bowls, Crystal quartz bowls, Biosonic Tuning Forks, Chinese and Moon Gongs, Khosi bells, Drums etc..


The course also demonstrates how to apply energy healing techniques to help clear, balance and harmonise the chakras to help decrease the intensity of emotional shock or trauma. The aim of healing with sound healing therapy is to facilitate the body's own natural inner healing ability. Anyone can learn how to use sound healing instruments and apply the power of sound for many health issues.
What you can learn from our live video demonstrations:
How Does Sound Healing affect the Body?
Healing with Sound and Music
Spinal Chart & Spinal Bio-Energy Flows
Describing Sound Healing Instruments
How the Body Reacts To Pain, Stress or Injury
Case Study 1 - Broken Leg
Case Study 2 - Gangrene
Case Study 3/4 - Stomach Issues and Heart Issues
Distant Healing with Bio-Energy + Sound
How to Apply Dowsing with Sound Healing
Focus & Intent during a Therapy Session
Vibroacoustic Sound Therapy & Pain Management
Explaining Sound Healing Instruments
The Secret to Sound Healing for stress and relaxation
Energy Field and Chakra Healing tutorial videos:
Balancing the over-all energy field using a Chinese gong
Clearing the heart chakra using a Tibetan Singing Bowl
Clearing all chakras using a Tibetan Singing Bowl
Using drumming patterns & rhythms for meditation
Using your own voice for healing the throat chakra
Using other sound healing instruments for meditation
Sound Healing Technique Videos:
Tuning forks and selecting perfect fifths
Gong bath - with Chinese gongs
How the body may react to injury
Using Tibetan bowls in a therapy session
Explanation of techniques
Crystal bowl for the solar plexus chakra
Crystal bowl for the crown chakra
Crystal bowl for the throat chakra
Crystal bowl for the heart chakra
Crystal bowl for the sacral chakra
Crystal bowl for the root chakra and third eye
Crystal quartz bowls healing session
FREE BONUS SECTION ON DOWSING:
Introduction to dowsing with a pendulum
Clearing pendulums & finding yes & no answers
How to Self dowse for food sensitivities
Dowsing for food sensitivities & chakra imbalances
How to heal my body & heal my soul (Self healing)
How to help boost my energy (Self healing)
How to make your own pendulum
Dowsing for geopathic stress, lost objects or water
Map dowsing – for geopathic stress in a house or on land
We have not seen any online training course that offers so much in an all-in-one natural sound healing healthcare course. Start today! Learn how you can use the power of sound to benefit your life on many levels. Learn all this in the comfort of your own home, in your own time at your own pace.


Certified Diploma in Sound Healing Therapy


When the course is completed you will receive your diploma in sound healing. This is an important step towards becoming a sound healing therapist to help yourself, family, friends and clients. We are here to assist you. Please feel free to contact us at any time.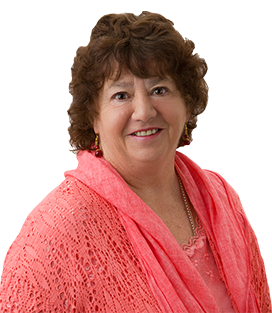 Your most asked question
What is a sound healing masterclass?
This is a training course in sound healing therapy that is fully comprehensive with information and knowledge covering a wide spectrum of sound healing from the basics of sound to advanced levels of demonstrating how sound healing instruments can be applied for health issues. If you would like to know more about our online course click the link below