We all have the ability to help another person to heal.

The aim of Bio Energy Healing Therapy is to assist the body's own inner healing ability to heal naturally from stress, anxiety, depression, physical problems, shock or trauma. This Professional Energy Healing Online Training Course demonstrates various gentle hand techniques which can be applied to help balance the body's energy field and chakras.
Bio Energy Healing Therapy incorporates alternative healing techniques to help activate and facilitate natural inner healing at a physical, emotional, mental and spiritual level.
Bio Energy Healing is a powerful, effective, simple, easy to learn and non-invasive Therapy.
Learn these simple easy to understand Energy Healing Techniques to help family members or friends to improve or maintain better health and well-being If you wish you can set up as a professional holistic health therapist / practitioner with a career in the ever expanding health and wellness industry to create a life-long income with your own business. 
Learn how you can become a Certified Energy Healing Therapist with the very best energy healing training program available anywhere online.
Perfect for those wishing to start a new career, and become a professional energy healing practitioner / therapist with an internationally recognised certification.
Train with the founders of Online Energy Healing Training Methods.
Learn natural healing techniques, based on vibrational medicine.
Our energy healing course covers a wide range of different energy healing techniques anyone can learn.
This Professional Standard Energy Healing Course includes healing techniques for a wide variety of physical and emotional issues.
Chakra healing, chakra clearing, and chakra balancing.
This Certified Holistic Healing Training Course provides you with the knowledge and learnings you require to help yourself, family and friends from a wide range of health concerns.
With our Fully Accredited Energy Healing Diploma Certification you can start working as a Professional Healing Therapist with a career in energy healing.
This Multi- Level Energy Healing Therapy Course features over 90 professional video tutorial lectures and demonstrations, showing the most effective and up-to-date Energy Healing Techniques and how to apply them for many health issues.
Once you have the knowledge and understand how to apply Energy Healing Therapy; you can help yourself and others to heal at a Physical, Emotional, Mental and Spiritual level.
You do not require any previous experience to learn Energy Healing Therapy. To learn these simple healing techniques, simply watch and observe the video tutorials on your phone, tablet, laptop or pc and emulate what you see demonstrated.
You can learn how Energy Healing Therapy can be applied for the immune system, or health issues such as Digestive Problems, Joint Pains plus Organs such as the Heart, Liver, Lungs and Skin Problems and much much more.
You can learn how Energy Healing Therapy can be applied for conditions such as Circulation Problems, Gangrene, Cancer, Growths or Tumours or simply to help create an overall sense of well-being.
You can learn how Energy Healing Therapy can also be applied for emotional issues such as Grief, Loss, Panic attacks, Fear, Low Self-Esteem or Anxiety.
Learn how bio energy can be used to help with Mindfulness, Meditation, or Stress-Reduction.
In this Certified Course you can also learn how Energy Healing Therapy can be used to help with overall or total relaxation.
You can learn about Psychokinesis. By using the energy field of your two hands learn how another person can be moved some distance away, showing power of the energy field that exists around and between us.
You can watch over 90 tutorial video lessons on this top level course and learn techniques which may help with many Physical, Emotional and Mental issues.
When our energy is balanced, flowing freely and in synchronicity – we are healthy however illness, sickness or disease can quickly set in when cells, organs and systems are operating out of sync and out of balance
There are video tutorial sections describing a number of scenarios called Case Studies. In these we explain how you might approach the individual health concerns and explain how you could apply Energy Healing Therapy techniques in each case.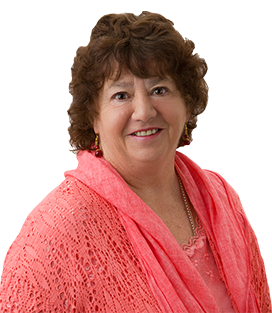 Your most asked question
Why is it called Professional Energy Healing Therapy?
It is called Professional Energy Healing Therapy because it features the most up-to-date energy healing techniques available today spread over 90 videos, including unique methods of energy healing developed over a period of 30 years by the therapists and founders of this online healing modality. If you would like to know more about our online course click the link below.