This 12 level Advanced Bio-Energy Diploma certified Course demonstrates various gentle hand healing techniques used to help balance the energy field of another person to help assist and facilitate the person's body in its own natural healing process for a variety of health issues.
When you have the knowledge and understand how to apply Bio-Energy healing therapy; you can help yourself and others to heal at a physical, emotional, mental and spiritual level.
No prior experience is required.
Advanced Bio-Energy Healing Therapy is easy to learn by viewing and emulating what you see clearly demonstrated in over 90 practical video tutorial lectures included in this course.


This 12 level Advanced Bio-Energy Healing Course shows techniques and applications that can be applied for a wide range of health concerns including those which are applied for various 'specific' health concerns including:
Joints, Back & Spine, Bladder, Circulatory system, Colon, Ears, Elbow, Eyes, Gallbladder, Growths & cysts, Head & neck, Heart, Immune system,  Kidneys, Knee, Liver, Lungs, Mouth & jaw, Nose & sinuses, Ovaries, Pancreas, Prostate gland, Reproductive organs, Shoulders, Skin, Spleen, Stomach, Throat, Thyroid gland, and Wrist, plus specific techniques for working with babies.
When you enroll to train in this certified course as an Advanced Bio-Energy healing therapist you can learn the protocols, techniques and applications which you can apply for many health issues on all levels of the energy fields; physical, emotional, mental and spiritual.
When you have completed this professional 12 level course, you will receive an accredited Certified Diploma in Bio-Energy Healing Therapy.
Some of the practical video tutorial lectures in the Advanced Bio-Energy course:
The History of Bio-Energy Healing
The Principal of Bio-Energy Healing
How Illness May Manifest In The Body
How To Conduct a Bio-Energy Therapy Session
How To Feel & Sense Energy
Combining Sound Healing With Bio Energy Therapy
Spinal Chart & Spinal Bio-Energy Flows
Case Study - Depression & Panic Attacks
Case Study - Back Pain & Panic Attacks
Case Study - Chest Pain & Heart Issue
Case Study – A Deep Fear Of Heights
Case Study - Anxiety, Insomnia & Pains
Case Study - A Musician's Fears
Case Study - A Past Life Experience With Bio Energy
Case Study - Low Self-Worth, Guilt & Shame
Introduction To Distant Healing
Energy Field and Chakra Healing tutorial videos::
The human energy field
Crown chakra
Third eye chakra
Throat chakra
Heart chakra
Solar plexus chakra
Sacral chakra
Base chakra
You can learn how to perform psychokinesis; the ability to move another person at a distance, by using the energy field of your two hands. Learn how this works, and why it works.
Free bonus section on dowsing:
Introduction to dowsing with a pendulum
Clearing pendulums & finding yes & no answers
Self dowse for food sensitivities
Dowse charts for food sensitivities & chakra imbalances
How to heal my body & heal my soul
How to help boost my energy
How to make your own pendulum
Dowse for geopathic stress, lost objects or water
Map dowsing – for geopathic stress in a house or land
In this certified bio energy course you can learn these simple easy to understand techniques to help family members or friends to improve or maintain better health and well-being, or if you wish you can set up a professional practice with a career in the ever expanding health and wellness industry to provide a life-long income.


We have not seen any online training course that offers so much information in an all-in-one natural healing healthcare course. Start today! Learn this training course online, in the comfort of your own home, in your own time at your own pace. We are here to assist you during or after you've completed the course. Please feel free to contact us at any time.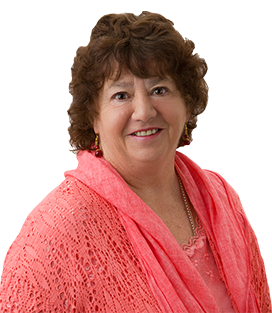 Your most asked question
When can bio energy be used?
Bio energy can be applied to help balance the body's energy field and chakras. Some healing techniques are applied to help activate and facilitate the body's natural inner healing at a physical, emotional, mental and spiritual level. If you would like to know more about our online course click the link below.